Noticeboard
About Dialogue, Listening and Talking the Madiba Way.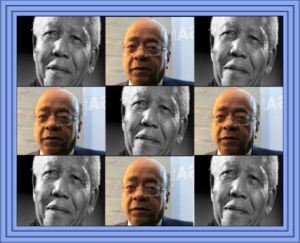 SABC commits to uphold MADIBA legacy.
Delivering the Nelson Mandela Memorial Lecture in 2013, Dr Mo Ibrahim had this to say, "...I would really like to say that South Africa matters. Of course it matters to you as South Africans, it also matters to us as Africans. We look up to you. You are the most advanced – economically, industrially – country in Africa. We look in admiration to your wonderful struggle to freedom. We look at your founders, founding fathers, the great Mandela, he is our hero. He is an African icon. Not only for you, he is our hero, too. So we expect a lot from you. And we will not refrain from being critical when we see you wavering and misbehaving because you matter for us. You are the locomotive. You are supposed to pull this region forward, economically, socially and culturally. We expect more from you."
It is, however, regrettable that during the Mandela Month, South Africa found itself so overwhelmed with what one would regard as the Sudanese- British billionare businessman and strong advocate for leadership and governance in Africa, Dr Mo Ibrahim's prophecy: 

"Millions of young people without jobs and more important, without hope, is a major problem. If you haven't locked up your doors and called the army, that is a bleak future to face. That is a very serious issue. l hope that our leaders, and not only South Africa but all across Africa, l wonder, can help us sleep tonight knowing that the tsunami of young people coming which we need to deal with it. Our future depends on how we are going to deal with those young people. That is the mother of all social cohesion issues we face."

The Group Chief Executive Officer of the South African Broadcasting Corporation, Mr Madoda Mxakwe, reinforces the message that the SABC remains committed to inspiring change through initiatives aimed at uplifting ordinary South African citizens' lives through acts of goodwill, many that extend beyond Mandela Month. The GCEO's message states:

During this Mandela month, we are reminded once more that the SABC is a socially responsible public broadcaster. Over the years, we have gone beyond fulfilling our mandate of informing, educating, and entertaining the public. Through our corporate social investment (CSI) programmes, we have managed to foster social cohesion and continue to demonstrate our commitment to the upliftment of our communities.
Realising the important role that education plays in socio-economic development, we continue to educate millions of our audiences through our platforms. We also assist our employees and students from underprivileged backgrounds to further their studies. As a result, over 100 students have benefited from the SABC's bursary scheme, and most of them are now graduates.  
Along with many other projects, we have also built houses for families in dire need and supported NGOs, especially those working on the ground, to ensure that they continue helping the communities we serve, particularly around focus areas of education, health, disability, children and vulnerable women.
This Mandela Month, our Radio platforms will continue to make a difference in the lives of audiences across our nation. Thobela FM will encourage listeners to plough back into their communities, while Munghana Lonene FM will host a special drive time live broadcast at the Mandela House in Orlando West Soweto, in celebration of Mandela day. 5FM will partner with the Nelson Mandela Foundation for the 'each one feed one' initiative to address food shortage amid growing hunger. SAFM will partner with Gift of the Givers to donate stationery packs, sanitary towels and food parcels to students from disadvantaged backgrounds. As part of the SABC's focus on orphans and vulnerable children, Lotus FM will host a special outside broadcast at Phoenix Child Welfare to launch a food security project in partnership with the community. The station will also build a vegetable garden that will assist in feeding families. 
Ligwalagwala FM, in partnership with its stakeholders, will donate food parcels and blankets to Grace Victim Centre, which caters for more than 4000 victims. The station will also use their Masakhane CSI on-air feature to donate groceries to the value of R5000. In addition, TruFM will partner with a Non-Profit Organisation that benefited from the previous year's Mandela Day fundraiser to urge the public to donate food parcels that will be given to families in need. Finally, given SABC's role in the successful delivery of a house in KZN a month ago, Ukhozi FM will partner with various stakeholders, including the Correctional Services Department, to build a house for a listener. The house will be built by inmates and will be fully furnished before the handover. The station will identify the most deserving listener through their call to action, where the most deserving submissions will be built a house. 
Through these acts of goodwill and many that extend beyond Mandela Month, the SABC remains committed to inspiring change through initiatives aimed at uplifting ordinary South African citizens' lives.