Event
PM Abiy Ahmeds Warm Welcome in SA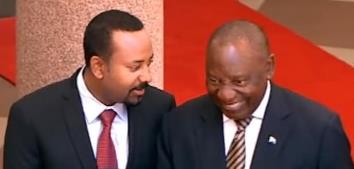 Outside broadcasts of a Nobel Laureates visit in South Africa
Event Schedule
11 Jan - 13 Jan 2020 06:00 AM - 06:00 PM past event
Tafel Lager Park & The Union Buildings & The Wanderers Stadium in Johannesburg
Kimberley & Pretoria, Northern Cape & Gauteng, South Africa.
Ethiopian Prime Minister, Abiy Ahmed's visit to South Africa coincided with the ANC's 108th January 8th celebrations in Kimberley, where he, dressed in ANC regalia, delivered a speech. This Nobel Peace Prize recipient was recognised for his role in resolving the long-standing border conflict with neighbouring Eritrea. He said Ethiopians have always treated and looked with utmost admiration upon the great heroism of South African men and women in their successful struggle to end apartheid. Praising SA freedom fighters for their dedicated service to humanity, PM Abiy Ahmed talked particularly about Tata Nelson Mandela's immense exemplary leadership that fostered promotion of peace, tolerance, inclusivity, and forgiveness, something the minister believes was and is close to the hearts of Ethiopians.

On Sunday the 12 January, discussions from the Union Buildings in Pretoria on mutual national, continental and international developmental issues focused on bilateral trade and investment agreements. Xenophobic attacks were to be part of these. Later on, PM Abiy Ahmed visited Wanderers Stadium to address crowds of Ethiopians who currently reside in South Africa. He asked them not to forget where they are from.

A media briefing session is on one of videos below. Asked by journalists on President Donald Trump's attitude towards him being awarded the Nobel Peace Prize, the Prime Minister played it down by referring Trump to OSLO rather than Ethiopia.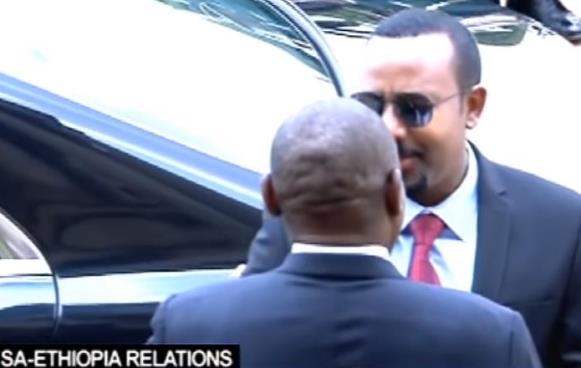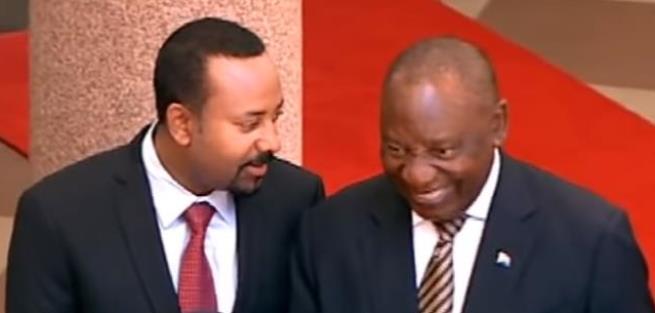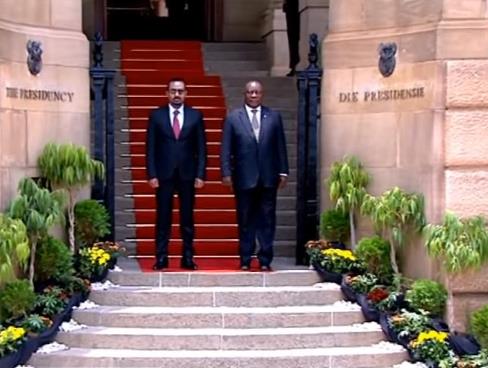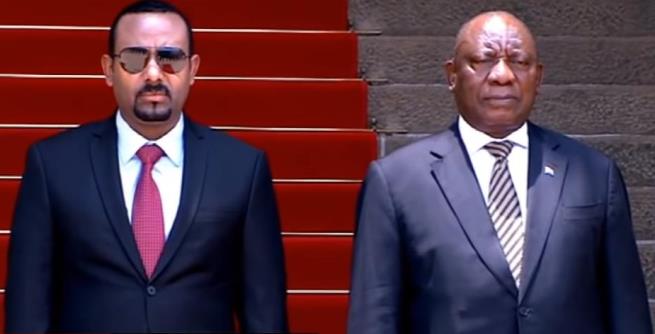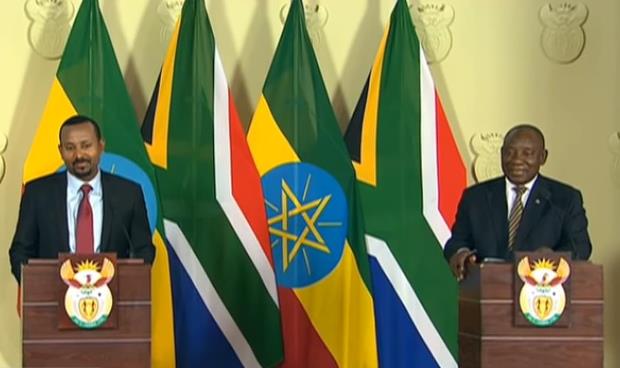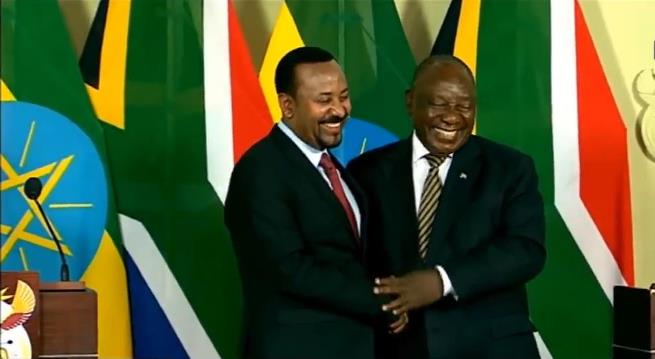 All Competitions