Event
Ramaphosa Response to SONA Debate 2020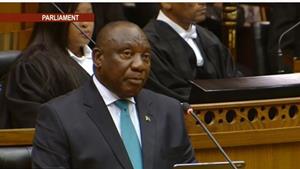 Restoring what SA nearly lost.
Event Schedule
20 Feb 2020 02:00 PM - 05:00 PM past event
Parliament
Cape Town, Western Cape, South Africa.
Chaotic as it was in Parliament a few days ago, the President attempts to fix the damage done in a dignified manner; all is not lost.
All Competitions