Event
June 16 Commemoration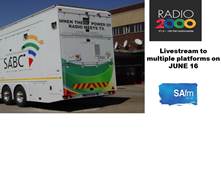 TVOB facilitating a live simulcast.
Event Schedule
16 Jun 2020 08:00 AM - 06:00 PM past event
A system of institutionalized racial segregation (defeat thereof) that sought to break the spirit of the young black child  in South Africa, is in June 2020, commemorated under the theme: "Youth Power: Growing South Africa together in the period of Covid-19".

A simultaneous transmission of the Youth Day celebrations will be streamed live (on Radio 2000 & SAFM platforms), enabled by OB5J HD crew. SABC News channel will be at be at your service with programming from the Hector Peterson Memorial in Orlando, Soweto.

Youth Day in South Africa commemorates the Soweto Uprising in the country, a day that is celebrated with awareness campaigns, educational discussions and musical concerts on June 16 every year. The day is celebrated in order to recognize the role of youth in the liberation of South Africa from the Apartheid Regime.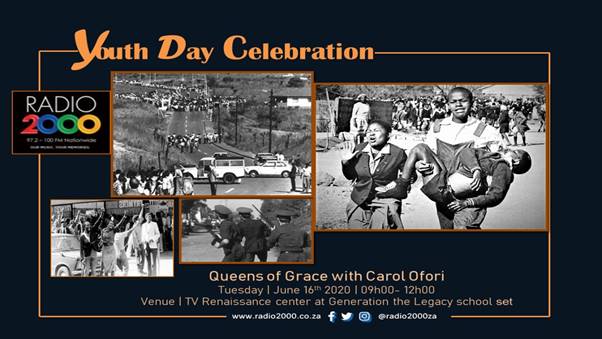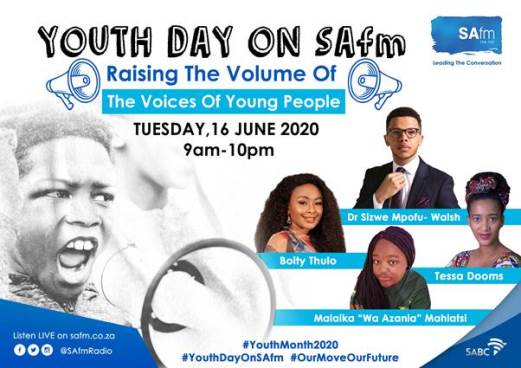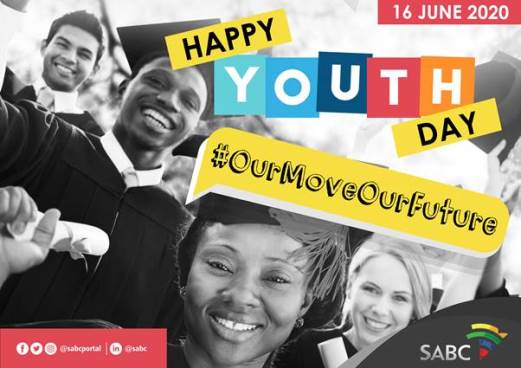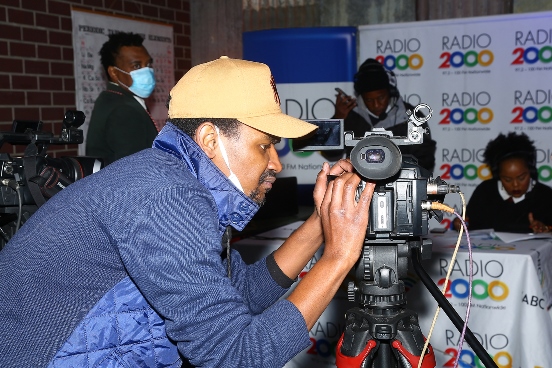 [Watch 2020 address on video below (and click below for 2019 Presidential address to the youth)]

To the youth: "Rise and take charge of your destiny."




 
All Competitions