Studio Facilities
Johannesburg M1 Music Studio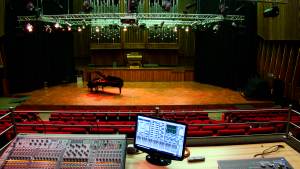 The flagship of Radio Media

The music studios are a place where different musicians become masters of their field. It is in these studios where many a well-known South African artist were recorded for the first time -from orchestras and symphony concerts, to kwaito, jazz and rock were/ are recorded and broadcast.  
M1 is undoubtedly the M1 Studio at RadioPark in Johannesburg.  
The foyer in M1 consists of a long passage with red carpet for that "grand entrance" every celebrity likes.  A spectacular balustrade staircase enhances the elegance and style of an event. This is where the reception and bar area is.  

M1 can host the following events:                     


• Live Concerts & Music Festivals
• Live Broadcast Media Events for both Radio & TV
• Live Recordings and Productions
• Music videos
• CD launches
• Live Audience Shows
• Corporate functions
The M1 Control room has a Solid State Logic (SSL) C200 Digital Production Console with the latest HD Pro-tools system. The SSL C200 linked to SABC's Radio Main control for easy distribution for live performances to all radio stations and TV channels for instant 'on air' broadcasts.
The M1 Studio is an auditorium with 300 seats. It has a flat single surface stage which is 9 meters deep and 21 meters wide as well as a motorized 8 x 4,5 cm HD screen. The screen allows for HD projection with the aspect ratio of 16:10 high definition and 16:9 standard wide definitions.  
Fully motorized lighting rigs provide lighting for music performance and TV productions. Both lighting rigs – above the stage and FOH (Front of House) are for easy access when more lighting is required.
M1 auditorium also has state-of-the-art EAW point source speaker system installed from the ceiling above the front stalls and free-standing subwoofers at the sides of the stage. Plenty of wings space on the stage to accommodate backline gear, including sound mixers and foldback equipment.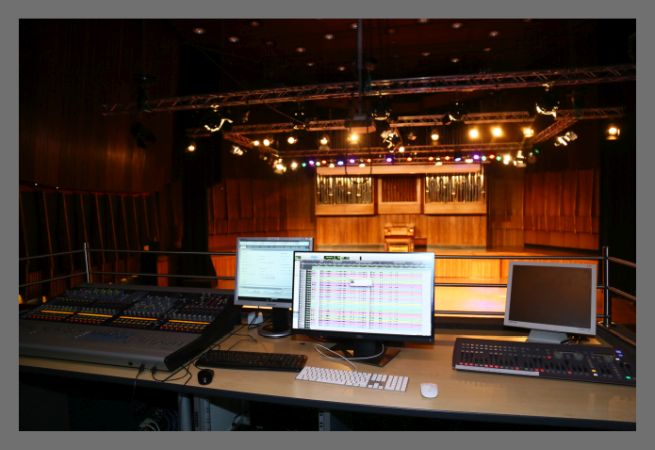 For the latest rate card click here