About Us
RADIO MEDIA is a division within the South African Broadcasting Corporation Limited (SABC). Radio Media exists primarily to provide the technology infrastructure on which radio programmes are created - from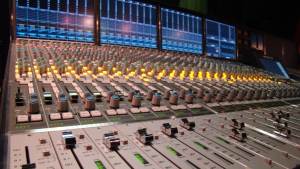 studio broadcast/ recording and outside broadcasts all the way through Radio Main Control (RMC) to broadcasting via Sentech. 

This includes not only staff such as broadcast studio technicians and engineers, broadcast IT specialists who maintain the back bone of broadcasting like Dalet and RCS play-out systems but also studio technical producers and OB production staff to facilitate all the production elements.
Media Libraries as part of Radio Media provides clients with CD's, archive material plus an information library.  A music library houses musical instruments and sheet music for clients. A transcription and audio restoration section revives old transcription LP's and transfers it to CD.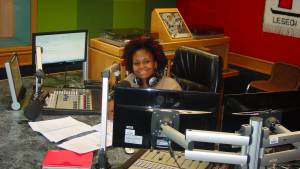 Radio Media provides broadcasting facilities, fitted with the most advanced equipment, servicing internal and external clients. Radio Media continually engages in the further digitization of the SABC radio stations by sourcing the most up to date equipment for all our radio studios.
Facilities include:
• World class Music Studios
• Fully fledged Packaging and Drama studios
• Mobile (OB) vans/studios for quick deployment anywhere in South Africa
• Digital playout systems like Dalet and RCS
• Regional and International interconnectivity using  ISDN, ATM/Fiber Backbone, satellite or 3G routing
• Digital routing of feeds
• Recording, editing and production via ProTools

Radio Media set the benchmark in the South African radio broadcasting industry for years, by staying at the forefront of technology and these standards will be maintained.  Radio broadcasting is a 24/7/365 day job and Radio Media has the technical staff and expertise to take care it.
The studios range from pre-production facilities to on-air broadcasting, advanced recording and post-production facilities. Radio Media has some of the best equipped music and drama studios which are available for hire to external clients, artists and musicians.

E-Catalogue

Technology-enabled is my SABC, your SABC!

See our competitive studio rates by clicking on the Rates button.

Contacts: (For an extensive list of Radio Media Contacts click here)

 
For all bookings and enquiries contact: Bookings@sabcfacilities.co.za