Noticeboard
SABC Main Control Centre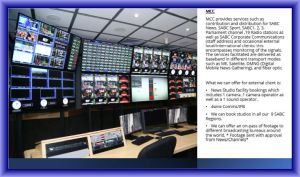 Contribution and distribution provision for channels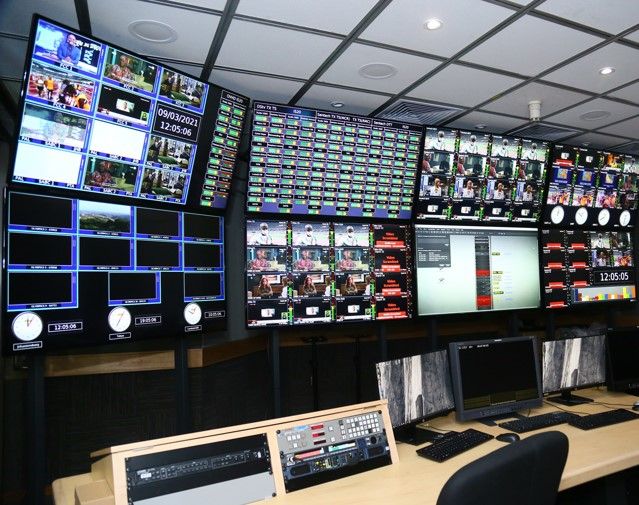 MCC provides services such as contribution and distribution for SABC News, SABC Sport, SABC1, 2, 3, Parliament channel ,19 Radio stations as well as SABC Corporate Communications (staff address) and occasional external local/international clients; this encompasses monitoring of the signals. The services facilitated are delivered as baseband in different transport modes such as ME, Satellite, DMNG (Digital Mobile News Gathering), and fiber optic
What we can offer for external client is:
News Studio facility bookings which includes 1 camera ,1 camera operator as well as a 1 sound operator.
4wire Comms/IFB
We can book studios in all our  9 SABC Regions.
We can offer an on-pass of footage to different broadcasting bureaus around the world as long as the client is registered with SABC vendor master for billing purposes.* Footage sent with approval from News/Channels*
Media Transfers
•             Media Transfers imports complete programmes to Dalet
•             Transcodes files if necessary.
•             QCs (Technical Quality Control) said content after approval by CEs/Buyers
•             Records programmes to Dalet as booked.
•             Ingests programmes from Betacam, XDCam and LTO as required.
•             Transfers content from Betacam to hard drive as required.
•             Verifies promos and adverts for playout
The above processes require bookings/permission from the internal partners.