Event
Watch a Live Broadcast of the 17th Nelson Mandela Lecture on SABC Platforms

Themed to drive a serious debate on critical issues affecting South Africa
Event Schedule
23 Nov 2019 02:00 PM - 06:00 PM past event
University of Johannesburg in Soweto
Gauteng, South Africa.
The Nelson Mandela Foundation is mindful of the fact that constitutionalism can be (and has been) utilised as a sophisticated instrument for protecting power, privilege and property, and has therefore entrusted Chief Justice Mogoeng Mogoeng to deliver this year's Nelson Mandela Lecture. The theme which the Chief Justice will speak to is Constitutionalism as an instrument for transformation.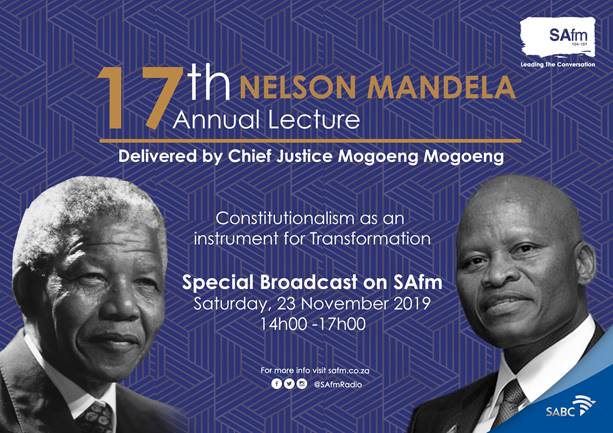 A prelude to the Nelson Mandela Annual Lecture....
 
All Competitions