Radio Broadcast Facilities
Broadcast Systems and Innovation Hub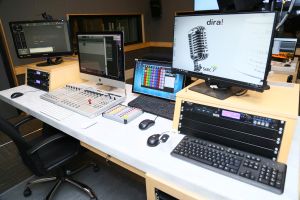 To bring DIRA! in the near future.
Broadcast Digital in RadioPark Building - Auckland Park is where the heart of each of the SABC's radio stations is situated.  Broadcast Digital is responsible for maintaining and supporting the Radio Playout and Production System used by all 19 radio stations of the SABC. These comprise of the two on-air playout systems currently in use by the SABC radio stations, namely, Dalet and RCS. Both RCS and Dalet are radio playout systems and have audio production capabilities.  RCS is the only music scheduling system currently in use at the SABC.  Both these systems are essential software tools for broadcasting.

A scheduling system is probably the most important tool on which a radio station is run.  Contrary to popular belief, the program manager for each radio station will schedule the music to be played on air which suits its own music strategy to attract listeners to tune in.  Many people think that the on-air announcer or DJ chooses freely from an array of musicians and artists.  This is not true.  The scheduling systems in use by SABC radio is programmed according to rules which dictate the feel of the radio station, with their target market in mind.  By using on-air scheduling systems the program manager can make sure that the radio station keeps its specific appeal to the listeners in its niche.
The playout system is used by the on air presenters or DJ's and brings the music schedule, spots schedule (advertisements), radio drama, sport, news and radio station promotions to life. The DJ's are able to fade in and out between recordings as well as play tracks over each other to produce the sound of the radio station.
Broadcast Digital is situated in Auckland Park, Johannesburg, but also manages the radio playout and production services in Cape Town, Bloemfontein, Port Elizabeth, Durban, Mafikeng, Polokwane, Tshwane and Nelspruit through remote services.
As the current playout systems have reached their end of life, BF is in the process of procuring a new system which will last well into the future.  The new system should be in place by middle of 2022 after the procurement process has been finalised.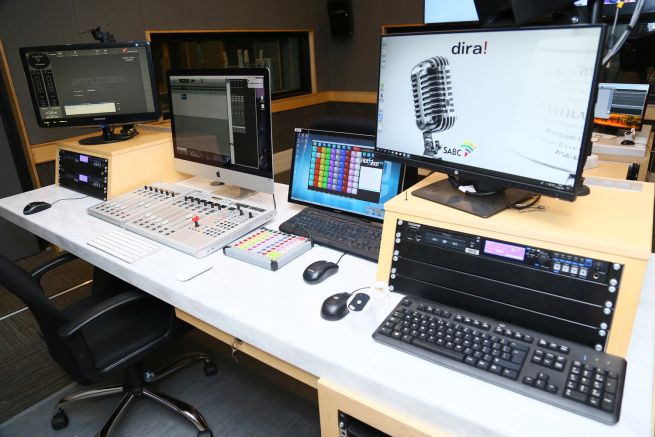 Contact:
Kersan Kistan 
Manager Broadcast Digital 
Radiopark Building, Auckland Park
Tel 011 714 4611
kistank@sabc.co.za
Radio Broadcast Facilities
more