Media Library
Music Library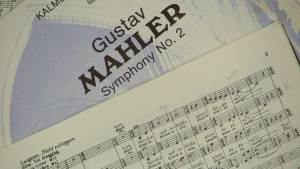 The SABC Music Library came into existence in the 1930s as a supporting library for the SABC Orchestra which eventually became known as the National Symphony Orchestra. Over the years, the SABC invested generously in the library, purchasing instruments of the best quality and a huge repertoire of printed music. The library currently houses one of the biggest collections of printed music in the whole of Africa.

These assets are rented out to professional orchestras and other music organizations, nationally as well as internationally. The income generated in this way is used to maintain and protect the music assets.

The SABC's preferred transporter of orchestral instruments is Andrew Moorosi, you could contact him on 
andrew.moorosi.am@gmail.com or cell 083 264 5361.

The Organ Builders are Cooper, Gill & Tomkins Pty, Ltd
The technicians who worked on our organ is Alec Longman, Charles Hart.
Contact number for Alec is 011 475 1393 or email on alec@work.co.za
Contact number for Charles is 021 447 2462 or email on edgyhart@polka.co.za

Piano tuners:
Rudolf Strydom
PIANO INDUSTRY
Cellphone: 061 188 7036
Email: info@pianoindustry.co.za

Piano movers:
Mark on 082 555 2800 or Barbara on 082 490 9618
Email: barbara@technoagencies.co.za
Music Library: We have the original score of the work Cantata – Voortrekker Eeufeesmusiek by South African composer Arnold van Wyk (1916-1983), with the conductor's score handwritten by the composer himself, dated 1938.

Music Library: A huge favourite with library clients over the last few years is the symphonic poem Fatse la Heso for orchestra, by South African composer Michael Mosoeu Moerane (1909-1981)

Suzette Lombard
Principal Music Librarian
Tel  +27 11 714 2110/ 2477 / +27 83 687 1811                                      
Fax +27 11 714 3537
E-mail : lombards@sabc.co.za

Jacqueline Wilson
Tel +27 11 714 2477
E-mail: wilsonj@sabc.co.za